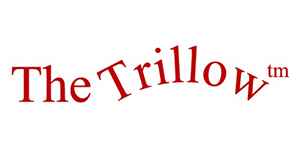 Our Patent Pending pillow technology features:
Changeable pillow thicknesses – from 3.5 inches to 5.5 inches
Orthopedic support for your Cervical Lordotic curve
Dual layer, pillow-in-pillow design can become two smaller pillows, including a round bolster design
High density 5 lb. memory foam made in the U.S.A.
The Trillow Design
The Trillow™ comes with a velour stretch cover that can be washed and is easy to install on the pillow. Our Trillow comes in a standard size of 19 inches wide X 15 inches long X 5.5 inches thick. The pillow inside is 4 inches thick. The Trillow has an unheard of 5-year warranty. With the Trillow, you never had such versatility and comfort in one pillow!
The Problem
People have always had a hard time finding the right size pillow thickness to support the neck properly. Even if the right size was able to be found, the support and comfort weren't there.
Our Solution
Introducing the Trillow™, the first 3-in-1 pillow that can give you an unheard of ability to choose the custom size and shape of your pillow. Never before has any pillow had the versatility of flexibility of the Trillow™ memory foam pillow. The Trillow™ is unique due to its removable outer shell with two pillows inside the first pillow! Our Trillow™ also comes with an unheard-of 5-year warranty!
After a few nights getting used to the different feel of the Trillow, I have found that I sleep with a lot less tossing and turning. My neck feels more relaxed and my GERD gives me less trouble. It looks odd, but it works.
I bought the Trillow for extra neck support when I slept, but I have to let everybody know that I received the unexpected benefit of no longer snoring since I have been sleeping on the Trillow. The pillow is very comfortable, high quality feeling and definitely worth every penny I paid... and then some!
Our Patent Pending Pillow Technology
Featuring changeable pillow thicknesses - from 3.5 inches to 5.5 inches Orthopedic support for your Cervical Lordotic curve Dual layer, pillow-in-pillow design can become two smaller pillows, including a round bolster design. High density 5 lb. memory foam made in the U.S.A.
Use as a 5.5-inch thick pillow
The Trillow™ comes to you in a zippered velour cover which for many people is the ideal way to use this pillow. The thicker side is 5.5″ and the narrower side is 4.5″ thick. The contour shape allows your head to rest well either on side or back sleeping positions. Although our Trillow is a dual layer, wrapped design, if you never separated the layers, you could use it everyday during its 5-year warranty period and never know that it even could be disassembled. This is due to its snug fit that acts just like it is one complete pillow by permanently gripping both layers together.
Get two pillows and three choices for your money!
Because the Trillow™ is made to be a 3-in-1 pillow with another two pillows inside the first pillow. If you feel like you would prefer a smaller pillow, unzip the outer cover and take the outer shell off of the pillow. When you remove the shell from the Trillow, you get a lower profile, meaning that if you are uncomfortable with a 6″ thick contour pillow, you can now rest on either the 3″ or the 4″ side. This is often preferred while resting on your back or stomach.
Make the outer shell an extra bolster pillow.
You can also roll the outer shell to use as a neck roll (extra bolster pillow case sold separately). This will give you two pillows, a bolster and a 4 inch thick contoured memory foam pillow. You can lay the neck roll into the contoured section of the pillow to create a taller pillow, where your shoulders rest on the lower section of the pillow, neck on the rolled portion, and head on the higher portion of the pillow.You can also use the neck roll to be more comfortable while sitting in a recliner or chair.
5-Year Limited Trillow™ Guarantee
We are proud to offer one of the best warranties in the business. Our 5-year limited warranty can be explained as follows: During your first five years of ownership, the manufacturer will be responsible for any defective parts, labor and materials and will perform any needed repairs at no cost to you. Shipping and handling fees will be the responsibility of the customer. The manufacturer will not be responsible for any damage that occurred to the pillow after it has been received by the customer. This includes, but is not limited to fluids, punctures, tears or burns. A certain amount of cosmetic change will occur in foam over time. This is not considered a defect. A normal amount of softening can occur with any memory foam, but we warranty that your Trillow will not lose its memory and will continue to come back to its contour shape for a full 5 years! Should your Trillow lose its memory, we will repair or replace the pillow. An RA (return authorization) signature must be obtained before returning your pillow and it must be received at our manufacturing plant. We do not offer any customer trial periods for the Trillow, as no pillows can be re-sold do to sanitary reasons.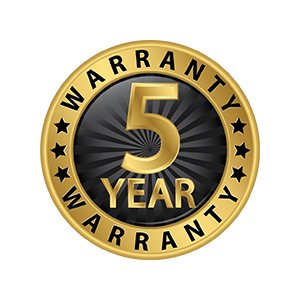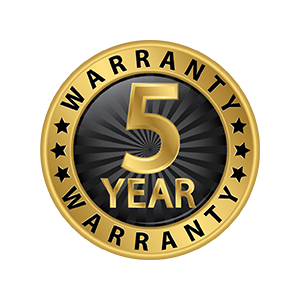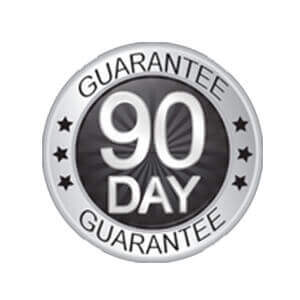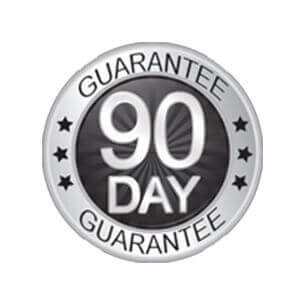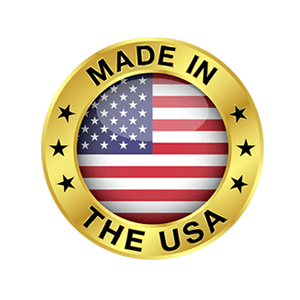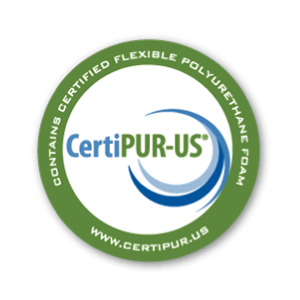 For doctor-recommended supports such as neck pillows and knee wedges, as well as many other great pain relief and natural health products visit our health products division Relief-Mart.com
#1 in customer service, low factory-direct prices!
By being the manufacturer, as well as collaborating with other specialty mattress manufacturers and the largest foam distributors, and having the extensive experience in comfort and pain relief products from our parent company Relief-Mart, we promise you the lowest prices and the highest quality mattresses available today!