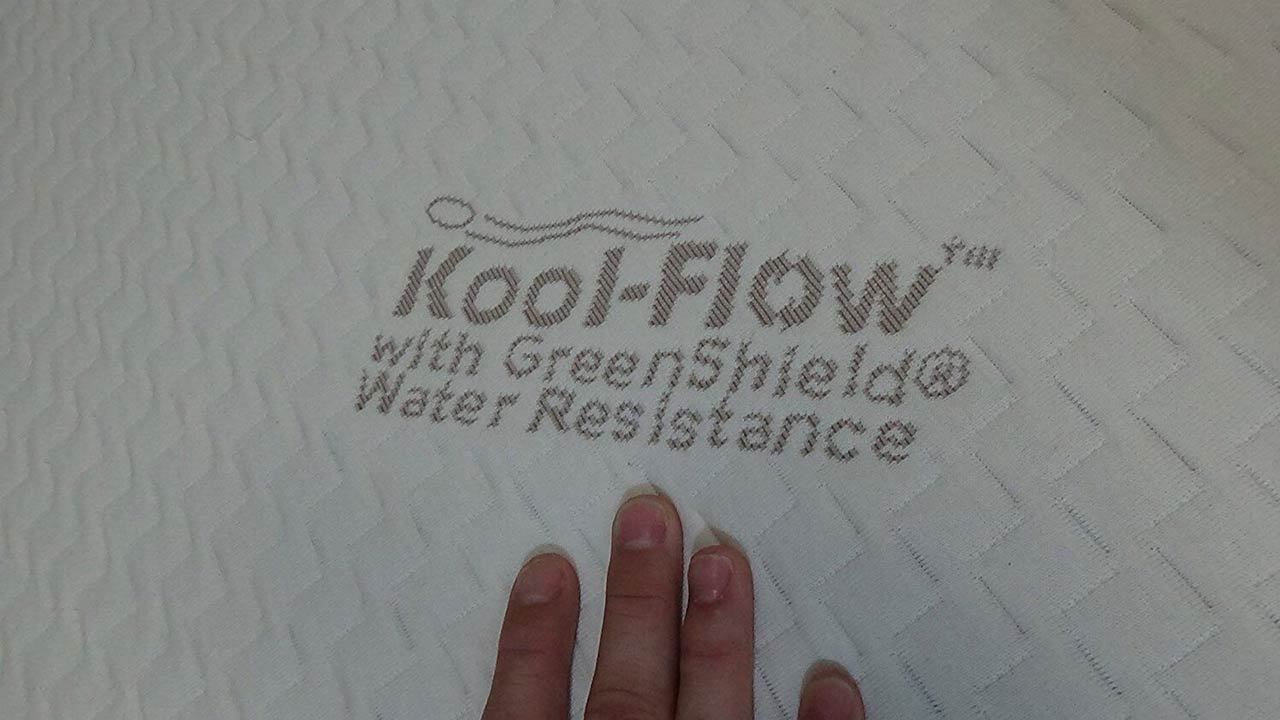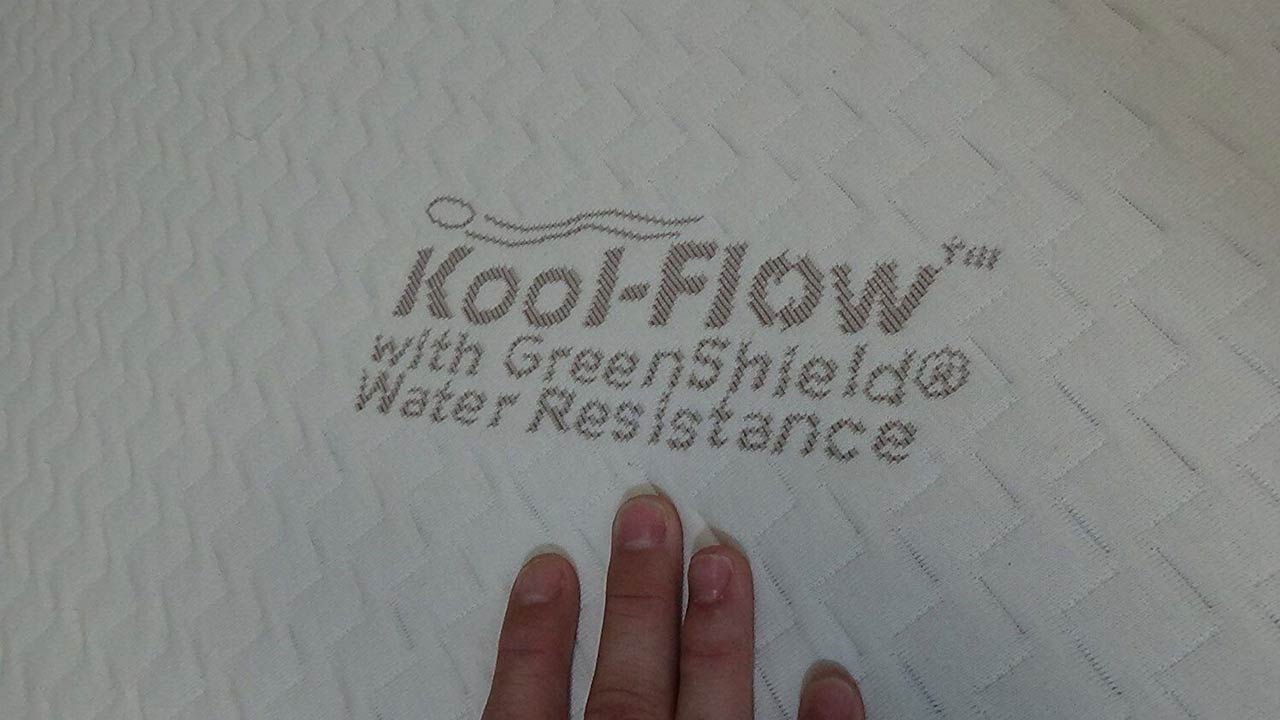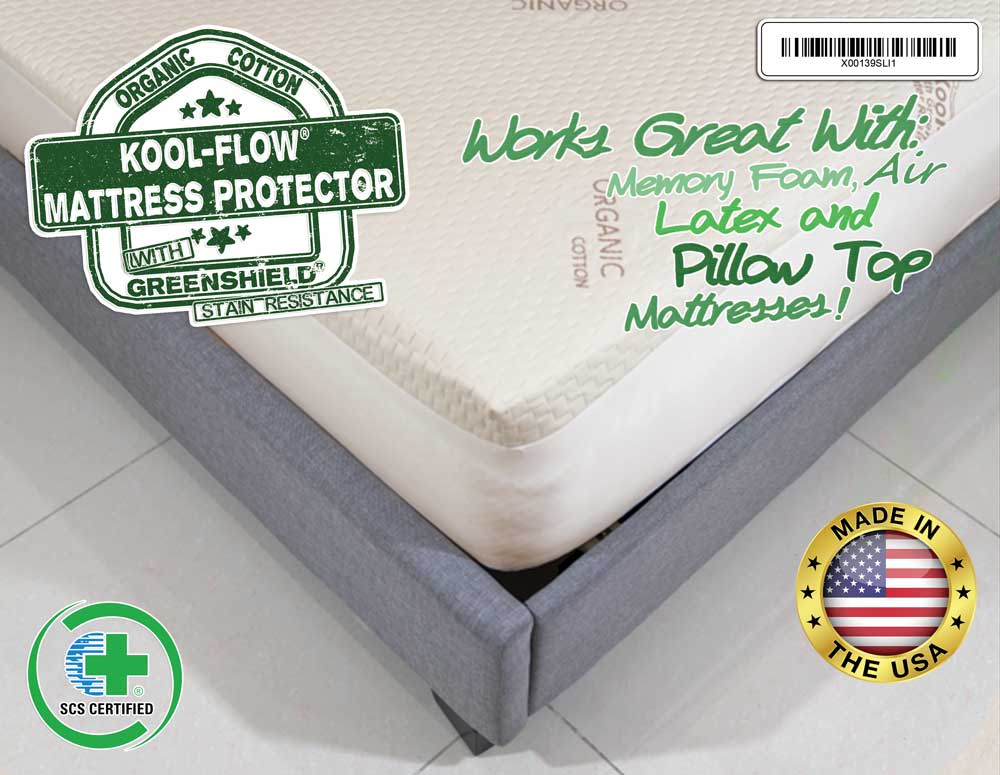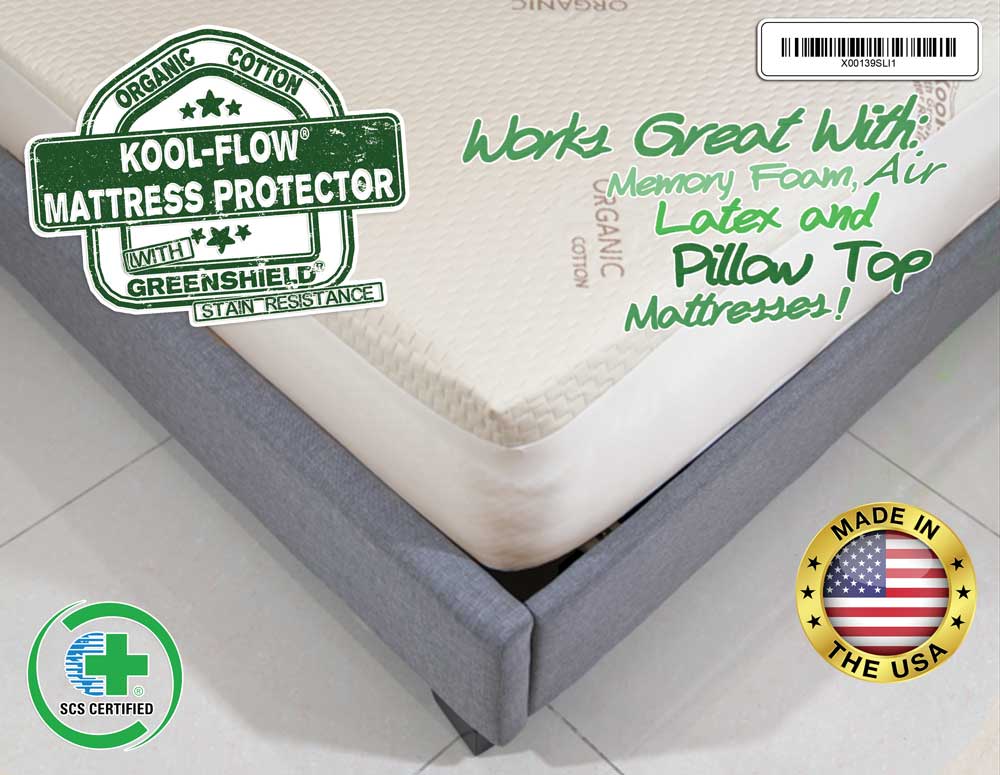 Organic Cotton Mattress Protector
THE FIRST MATTRESS PROTECTOR MADE FOR MEMORY FOAM BEDS AND OTHER TYPES OF PLUSH MATTRESSES when you don't want the protector to take away from the mattress comfort!
NEW Greenshield® eco-friendly technology offers a breathable way to add water resistance to the fabric to help protect the mattress for years to come!
Organic cotton surface is soft and luxurious feeling and 100% MADE IN THE U.S.A.
Perfect for Memory foam, Pillow-Tops, Latex Mattresses, Foam Mattresses, Airbeds, Gel and other conforming mattresses.
Durable and Machine Washable with Greenguard finish that is permanent and won't wash away over the life of the protector. Total content of materials: 52% organic cotton, 47% polyester, 1% lycra
Memory Foam and Pillow-Top mattresses can relieve pressure more effectively, but other mattress protectors will take away the comfort from the lack of conformability and get hot because they protect the bed with a liner that lacks airflow.
The Kool-Flow Organic Cotton Memory Foam Mattress Protector with Greenshield is the first product to offer water resistance, while providing a conforming stretch comfort without having to use any kind of non-breathable liner.
If you ever wondered why your bed is not as comfortable as it was in the showroom, you can likely attribute it to the fact that your mattress protector doesn't stretch and tightens up the surface feel of the bed. NOW YOU CAN AVOID THIS PROBLEM! Our Kool-Flow Greenshield Organic cotton mattress protector has full stretch to allow you to conform with the mattress. However, there are some protectors on the market that allow a stretch, but use a non-breathable liner to offer water proofing. Water proof protection is a good feature, but not at the expense making your body feel like it is melting when the heat won't dissipate and your skin cells are screaming for oxygen! Don't believe these water proof liner protectors' hype that say they are breathable, since they really do not allow proper airflow (just try to blow air through it to see for yourself). With our eco-friendly GreenShield water resistant finish, our Kool-Flow micro-vented fabric maintains its breathability. Sure, it is not water proof to 2 meters like a heat generating liner would be, but its effective water resistance does cause liquid to bead up and prevent spills and stains from penetrating into your mattress. The surface of the protector is 100% Organic cotton, the backing is polyester and 1% Lycra is used to allow for the stretch fit to the mattress below.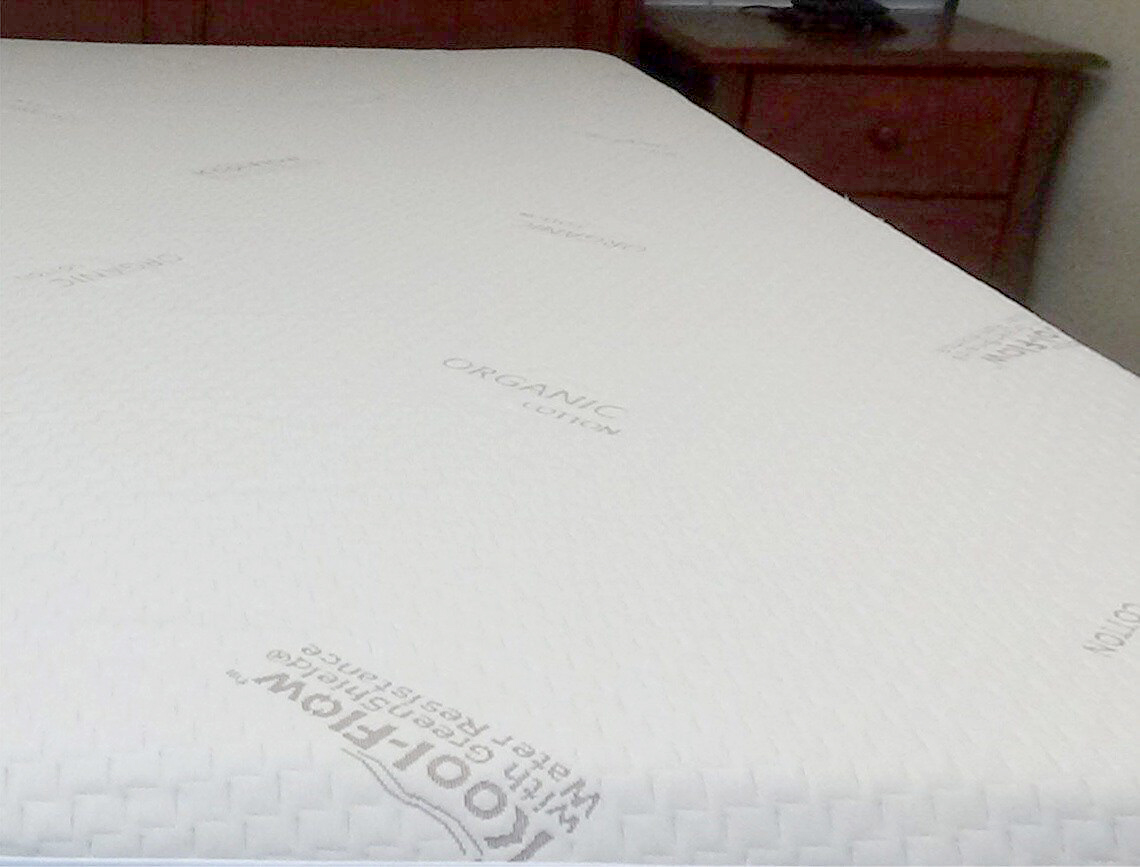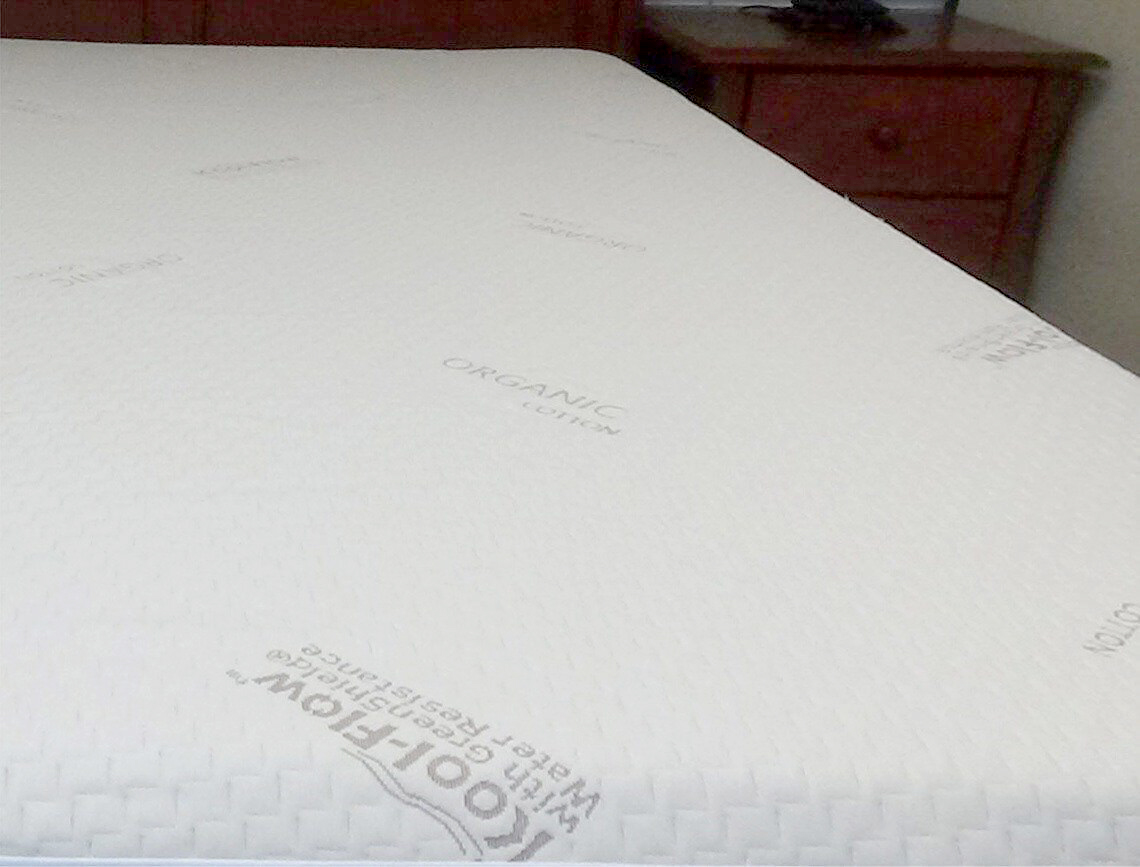 #1 Ranked in Customer Service + Low Factory-direct Prices!
By being the manufacturer, as well as collaborating with other specialty mattress manufacturers (including the largest foam distributors), and having extensive experience in comfort and pain relief sleep products, from our parent company Relief-Mart – we promise you the lowest prices and the highest quality mattresses available on the market today!