OVERSIZED BEDS
Ultrabed® is the largest manufacturer of luxury oversized mattresses that are each made to your specifications. Unlike other custom mattress companies, we actually make each mattress as a one piece design, so you will never have to worry about separations or crevices to disturb your comfort. These extreme sizes make your bed the most comfortable and roomy sleep you have always dreamed of! We start with sizes as small as 8 x 7 foot and go to sizes of 10 x 12 foot and beyond! We produce a range of ultra-luxury mattresses such as high density memory foam, air, traditional pillow-top, natural latex and more!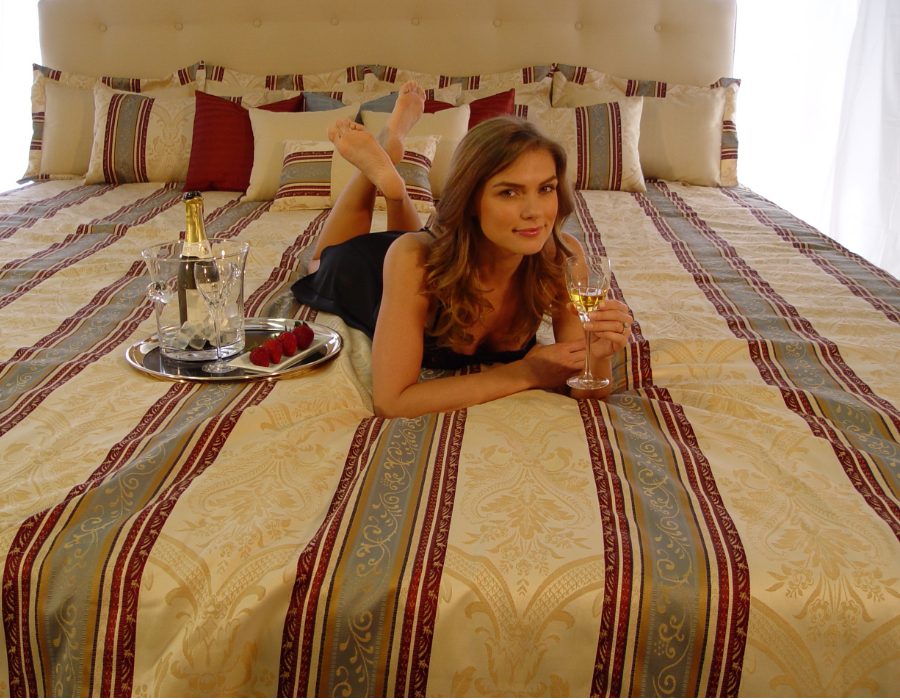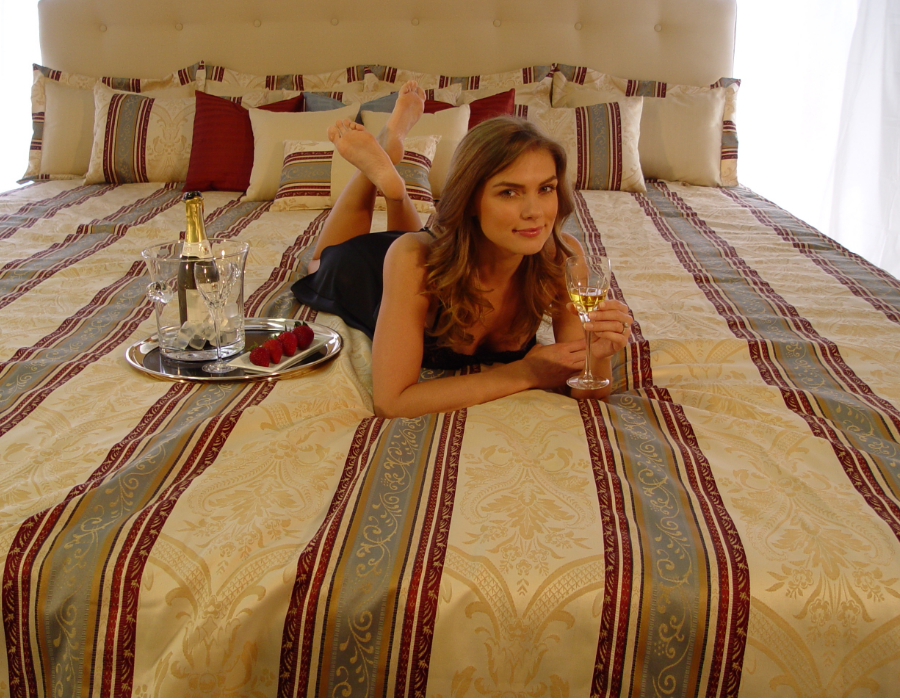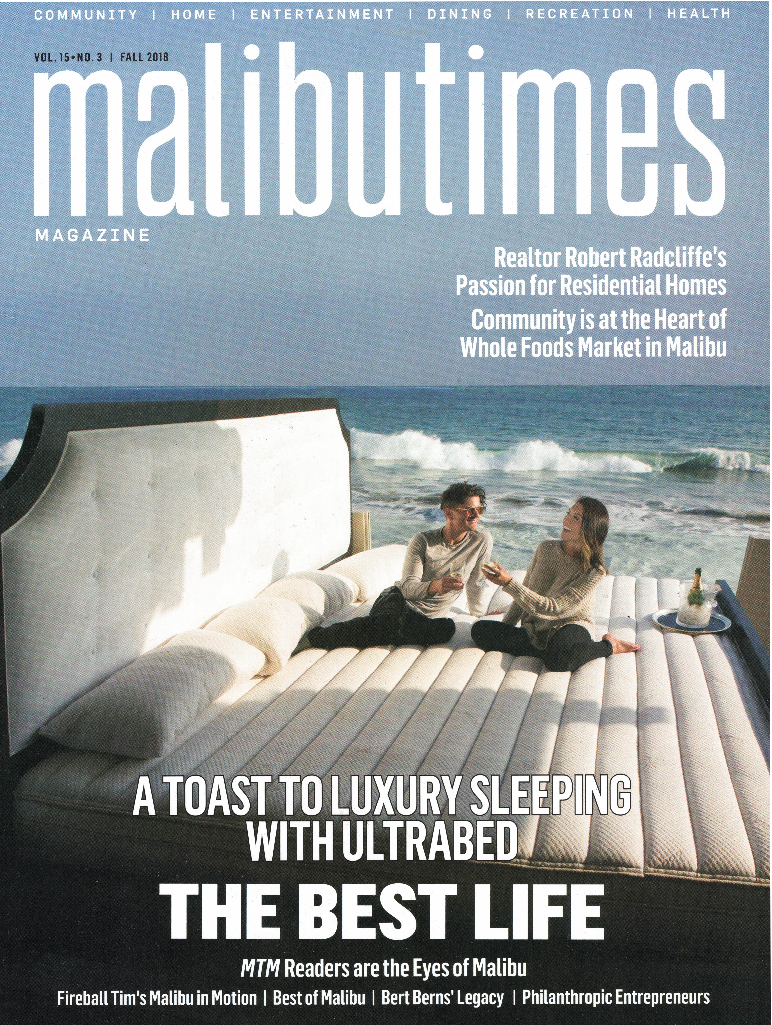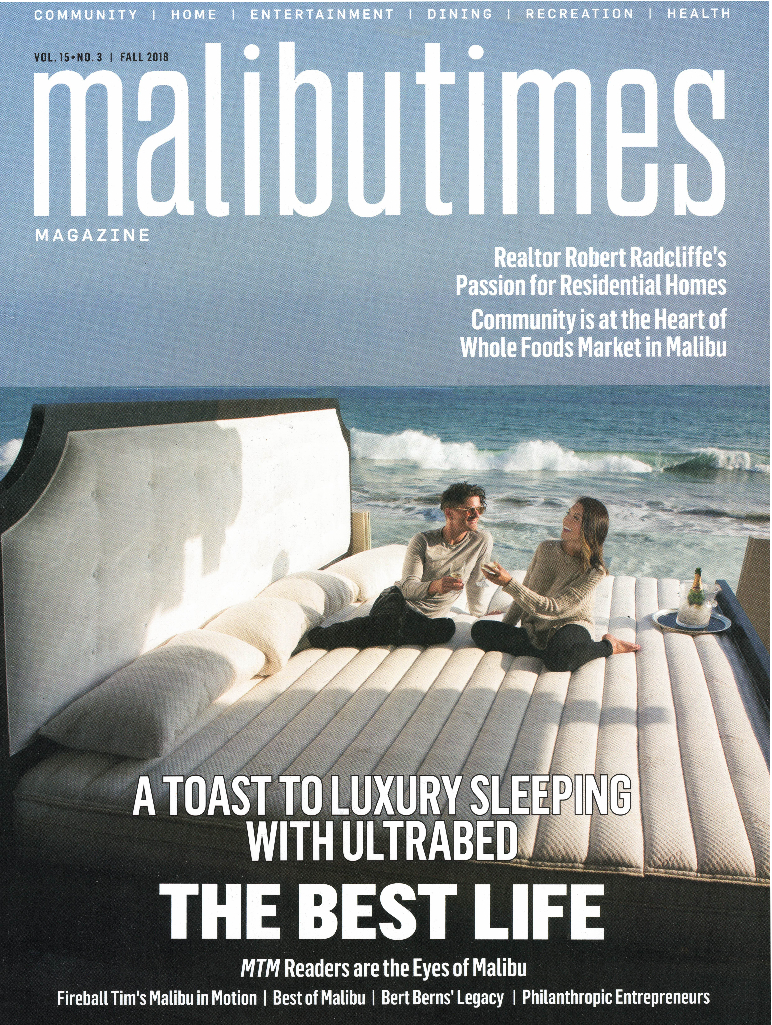 Whatever the reason… whatever the size… whatever the shape, we can make it! Have you ever wanted a custom bed made to your specifications? We not only can make a range of various custom designs, but can make you virtually anything that you can dream up! We even make specially designed mattresses for your yacht or RV.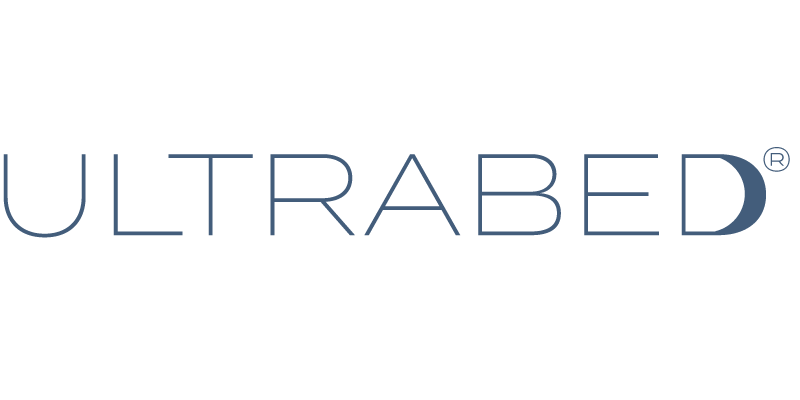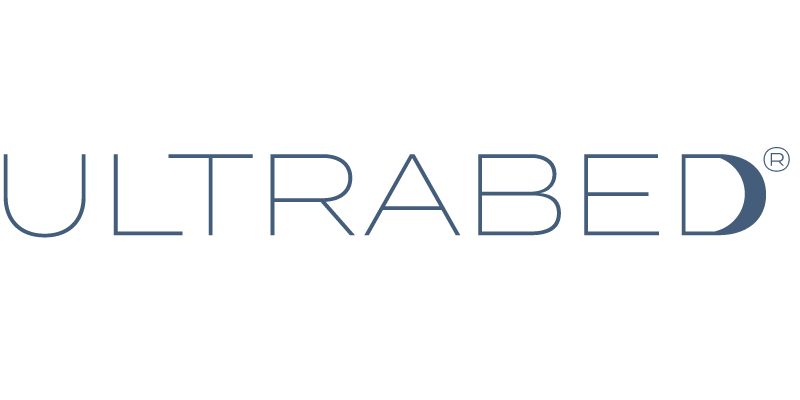 Introducing our new high-end, ultra luxurious, oversized mattress. Ultrabed® offers the most exclusive oversized and custom beds available. Have your larger than life bed designed using the highest luxury material for the most comfortable night's rest. For more information about the new Ultrabed® ask our Design and Engineering specialists at (800) 667-1969!
Roy Hibbert of Indiana
7 Ft., 2 inch All-Star Basketball Center Roy Hibbert of Indiana Chose a 8 ft. (L) x 9 ft. (W) oversized bed to give him the extra size needed for his extra long frame. Our product designer, Dr. Rick Swartzburg, D.C., created a more supportive Ultrabed® memory foam hybrid mattress to give him optimal support for his height and weight, as well as the extreme physical demands placed upon his body on a daily basis.
Roy also needed to have the his Ultrabed® height made at 35 inches to avoid him having to bend over every time he gets in and out of bed. Roy was extremely pleased with how well the bed turned out and even scored 24 points and 12 rebounds after his first night's sleep!
Factory Direct – Save thousands on our super-sized Luxury Pillow-Top, Latex, Memory foam, and Hybrid combination mattresses!
Learn more about our ultra-luxurious Ultrabed® and start sleeping in style.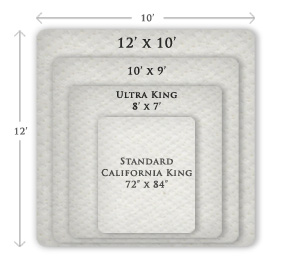 Where You Might Find Some Of Our Luxury Over-sized and Unique Custom Beds:
Paul Stanley, 9 1/2 foot wide Ultrabed
Paul Stanley, founding member and front man of the iconic rock band Kiss with his 9 1/2 foot wide Ultrabed, complete with his designer, intricately carved Victorian style wood trim.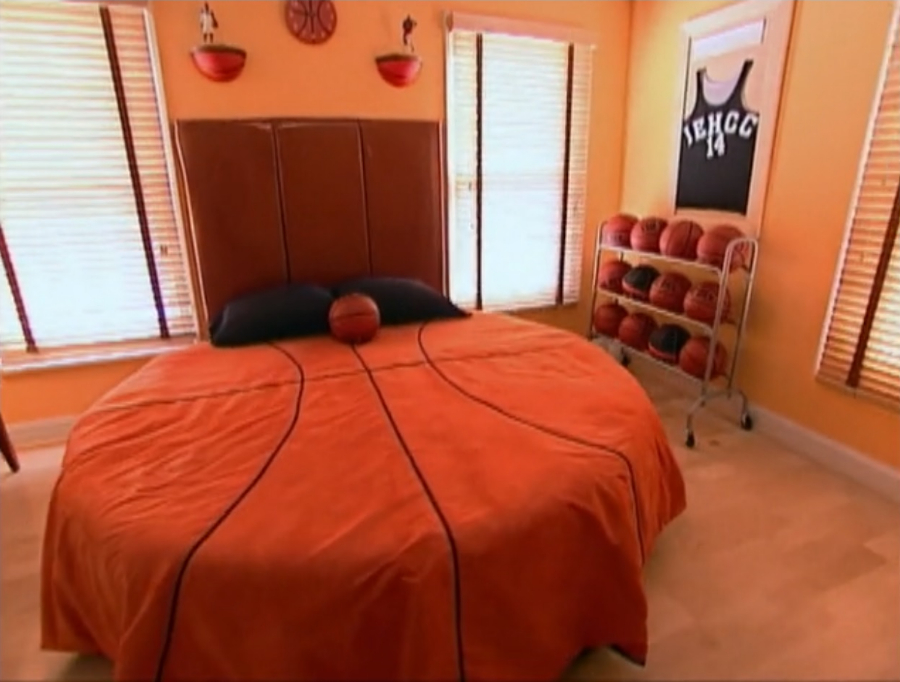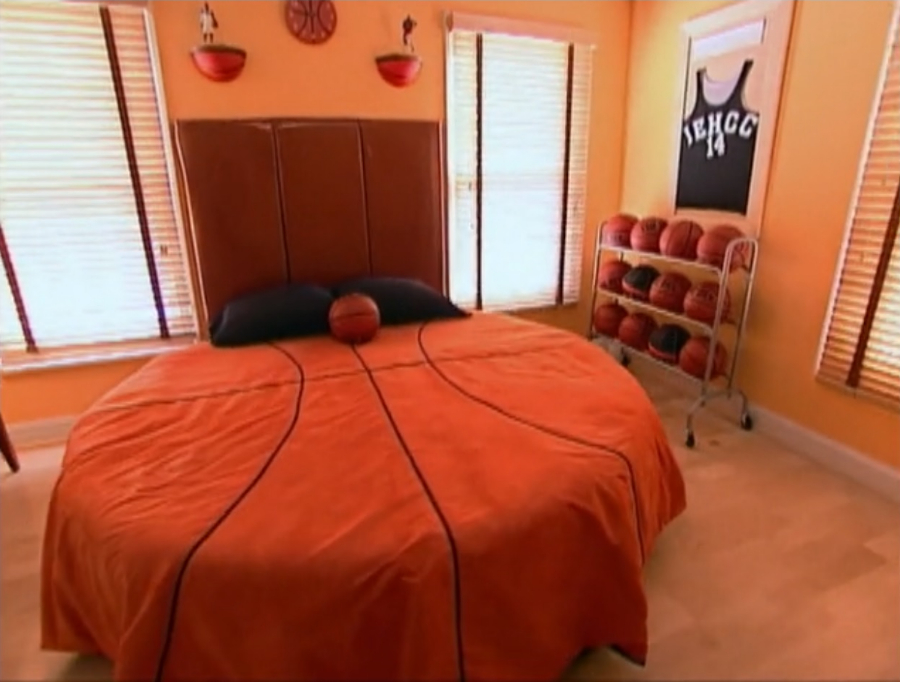 Click here to see the episode
Extreme Makeover Home Edition
For the Sunday, October 30, 2005 Edition of ABC-TV's Extreme Makeover Home Edition, we are proud to have donated an 80-inch round latex custom mattress made to look like a basketball!
Lead Guitarist Michael Einziger
From the popular California rock band Incubus, asked us to build a Tri-Pedic to fit the shape of his unique media room loft area, giving him the ability to sit comfortably and play the guitar while watching his favorite movie, and also lie back and get some much needed blissful sleep.
Cristian Castro
Latin Grammy Award Nominee Cristian Castro's talks about his black velvet and wood trimmed 9 1/2 ft. x 9 ft. Ultrabed® (Wider and Longer Than Standard King Size) in his Hollywood residence.
Cristian's 9 1/2 ft. x 9 ft.
Cristian's Ultrabed® Flex-Tech Deluxe, Extra-Large Pillow-Top Mattress
This outdoor bed was made at a 9 ft. x 9 ft. size, with the corners cut out to fit around beams. We used a very high grade water resistant Sunbrella™ fabric, along with our innovative combination of organic coconut, natural latex and other natural fiber material.
7 Ft. Round Ultrabed® White with Gold Trim headboard and platform, combined with our Tri-Pedic™ Memory Foam Mattress.
Here's one that shows the proportional size of our Ultrabeds!
Modern Style 9 foot Ultrabed®, with top-grain leather. the mattress is a pillow-top style. Bedding is a flannel style duvet, comforter and 800 thread count 100% Egyptian cotton sheet set.
This 8 foot memory foam mattress uses microsuede compartmented side walls, with an ultra-plush Euro-top (non-quilted pillow-top) that features the highest grade of U.S.A. made memory foam and high resilient foam, with our patented Airflow Transfer System designed to bring total circulation and reduce any heat build up in a mattress.
If you are like our celebrity clients, you are probably looking for a mattress that is large enough to prevent being disturbed while sleeping and can accommodate the whole family if needed!
While we have standard Standard Ultrabed® Oversized King Mattresses sizes that range from a 6ft. by 7ft. to as large 10ft. by 12ft., our Oversized King Ultrabed® mattresses can be made in any size you need!
We Can Make It: If you prefer our most popular TriPedic three-layer memory foam custom mattress or our complex SoftPedic or Taluxe custom mattresses, or even if you need want to create your very own custom bed design in any size to fit your exact needs, we can handle your request.
Get Factory Direct Prices – Call us toll free 1-800-667-1969 or click here to fill out our online price form
About our About our Ultrabed® Extra-Wide and Extra-Long Custom Size Beds:
Our prestigious Ultrabed® mattresses are each hand made custom to your order, right in our own state of the art manufacturing facility. Aside from our standard super sized mattresses, we manufacture the 7ft. by 7ft. Wyoming King Size and the 9ft. by 9ft. Alaskan King Bed, as well as custom pet beds, cushions, bedroom furniture and any custom bed you can dream up!
Customers who Enjoyed their UltraBed® Mattresses
This 10 1/2 foot Ultrabed uses Bentley Mahogany leather that is Rhinestone tufted and even has a very dazzling letter M initial encrusted on the front of the bed foundation!
We built a custom 8 x 9 foot memory foam mattress for this incredible bed that you can test for yourself, at this Hollywood celebrity rental home, offered from Danny Fitzgerald.
As you can see on the top of this page, our model (at an average 5'7″ in height) appears TINY on one of our custom mattresses! We make beds from SMALL to big-BIG-BIG! The round, one piece bed above is an amazing 96″ ( 8 Feet) across! No matter what your dream is, we can make it a reality! Call one of our custom mattress specialists anytime at 800-667-1969 for more info!
#1 Ranked in Customer Service + Low Factory-direct Prices!
By being the manufacturer, as well as collaborating with other specialty mattress manufacturers (including the largest foam distributors), and having extensive experience in comfort and pain relief sleep products, from our parent company Relief-Mart – we promise you the lowest prices and the highest quality mattresses available on the market today!

Sign Up Below for Exclusive Offers on Your Favorite Brands!
Sign up to our email list for exclusive offers, the latest deals & discounts plus alerts for promotional holiday sale pricing on all major brands!

Sign Up Below for Exclusive Offers on Your Favorite Brands!
Sign up to our email list for exclusive offers, the latest deals & discounts plus alerts for promotional holiday sale pricing on all major brands!